Best Things to Do in Malta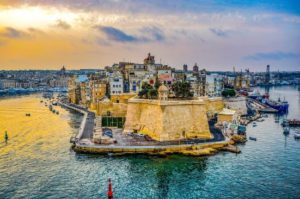 Malta is not a very popular tourist destination but that doesn't mean a tourist won't enjoy this beautiful country. This Mediterranean archipelago sandwiched between Sicily and Libya flourished in the medieval times, as evidenced by fortresses, burial chambers, temples and structures that is thought to be dated around 4000 BC. So if you plan to visit this European city, here's the list of the best things to do.
Walk the medieval streets of Valletta
Valletta is the capital of Malta and is the site of many forts, strongholds, palaces and their impressive cathedral. You can walk your way through the beautiful winding streets of this fortress city and discover some of Europe's finest arts, medieval statues and niche, colorful balconies and little quaint cafes.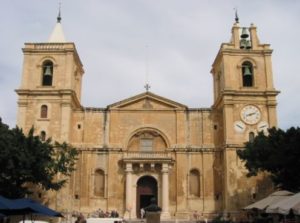 Visit the impressive St John's Co-Cathedral
The masterpiece of the Baroque art in Malta is none other than the St John's Co-Cathedral, built by the Knights of St. John in the 16th century. The indoor design will impress any visitors and devotees, alike. The ceiling, walls and pillars are elaborately designed with Baroque style; even the cathedral floor features marble memoirs to honor the each knight that built the structure. Another thing to note is the cathedral houses the famous Carravagio painting, Mattia Pretti.
Explore the Neolithic Ggantija Temple
Ggantija comes from the Maltese word "ggant" meaning "giant" and as the name suggests it is indeed a gigantic structure that pre-dates the Pyramids of Egypt. Exploring this megalithic complex would surely leave you in awe just by thinking how on earth did the ancient civilization in Gozo carry the colossal limestone blocks that make up this temple.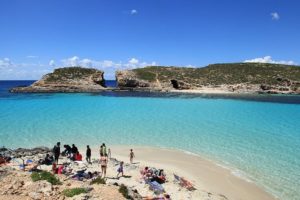 Swim in the Blue Lagoon of Comino
This piece of paradise called the Blue Lagoon is so popular because of its shallow, azure colored waters. Comino maybe the smallest inhabited island in the Maltese archipelago but it draws hundreds of crowd especially during summer. Sun, sea and sand all in one little island.
Try traditional Maltese food
The national dish of Malta is Stuffat tal-Fenek or rabbit stew and is best paired with pasta. If you're into pizza you need to try the Gozitan Pizza, Ftira Ghawdxija, the distinctive thick dough with potato toppings will get your tummies full in no time. And since Maltese are cheese lovers, the ġbejniet or goat cheese is a favorite inclusion to every meal, be it fried, in a salad, pie or pasta.